Cats Prefer Chef
Cats Prefer Chef is a from-the-ground-up rework of the Chef site, built to be modern and responsive. This site is built in the eZ Publish content management system and features a product catalogue, online surveys/promotions and a library of cat-related articles.
HTML/CSS
Responsive Design
eZ Publish Content Management System
Reskin
Data Migration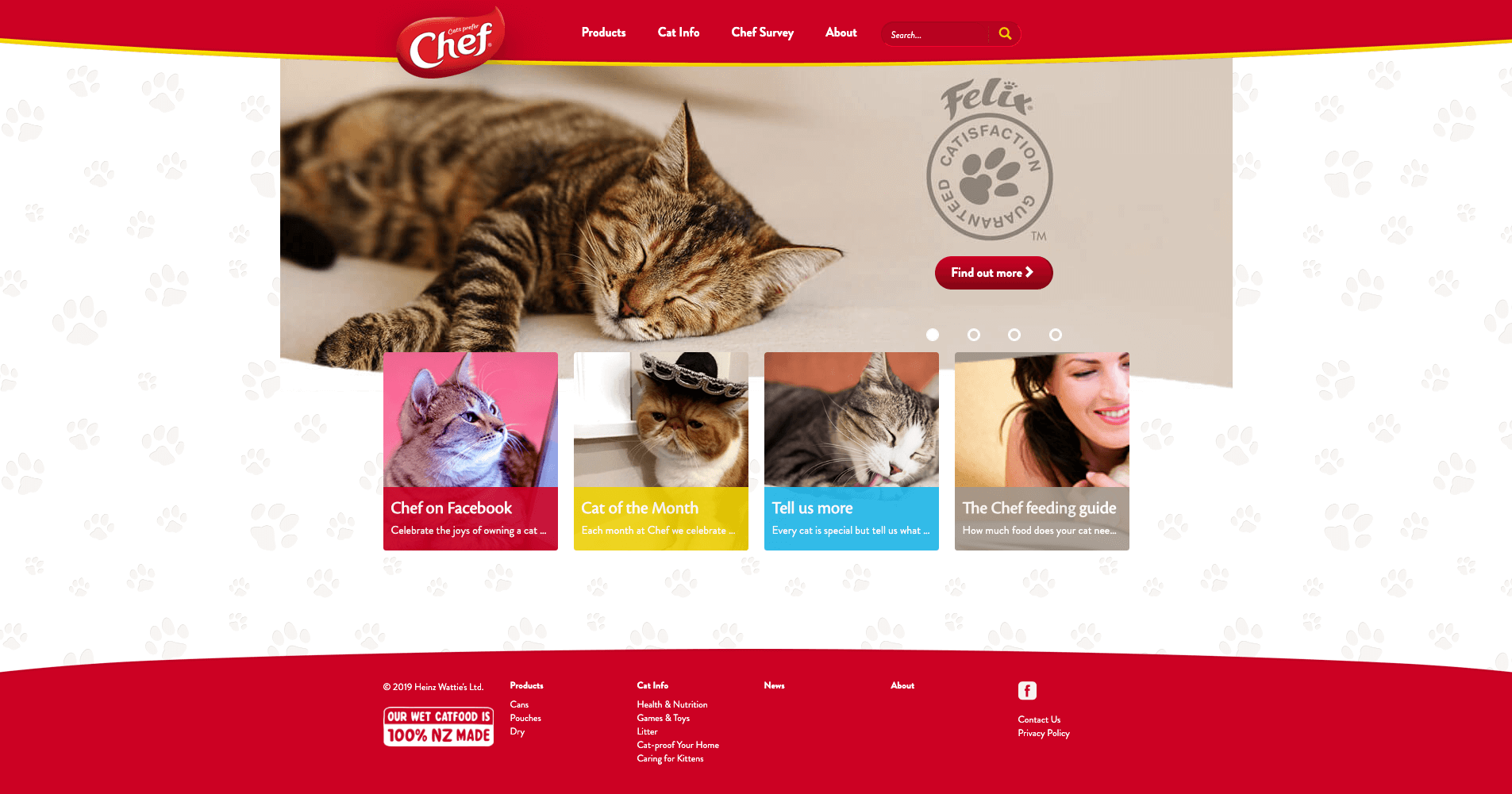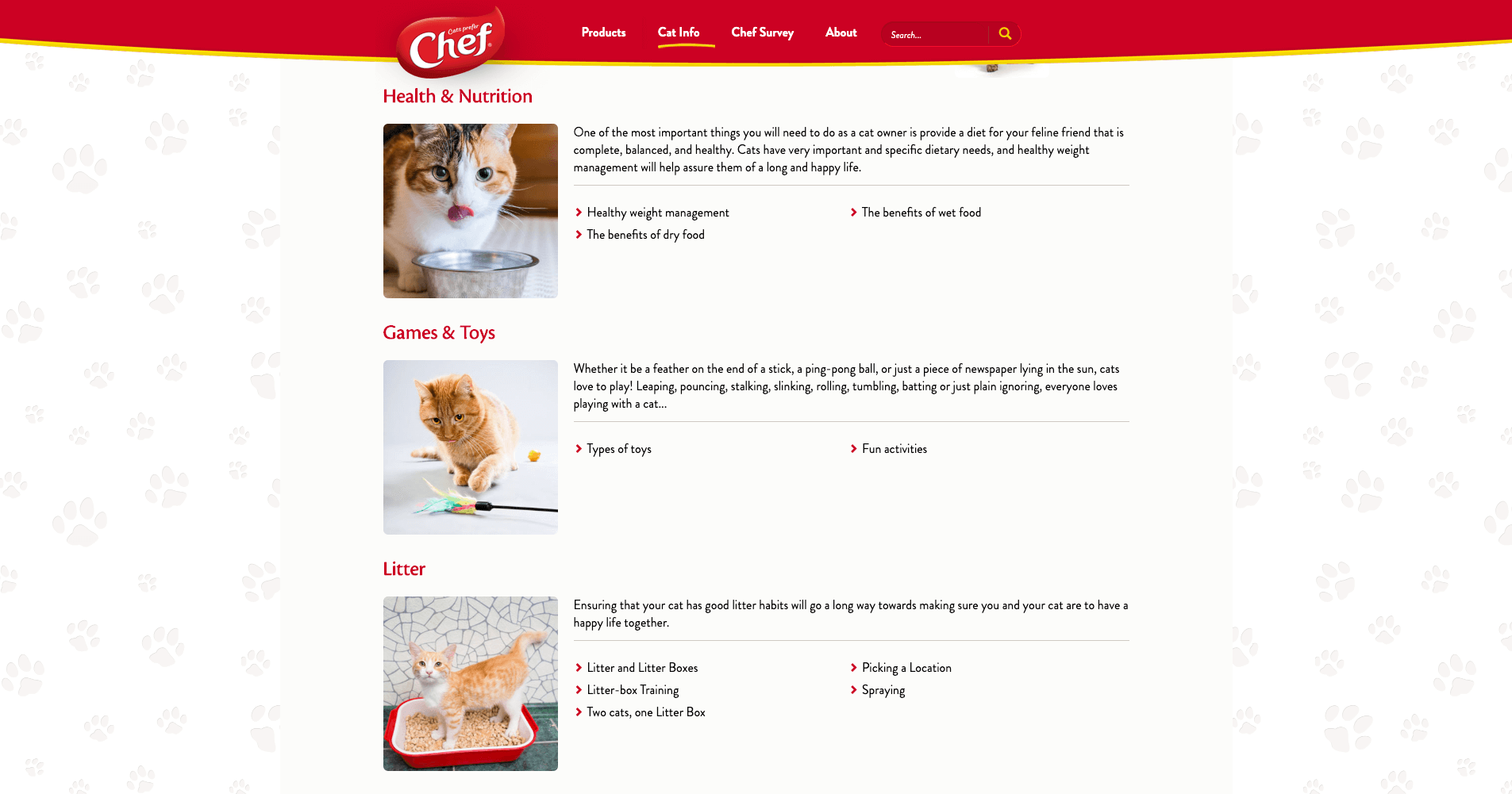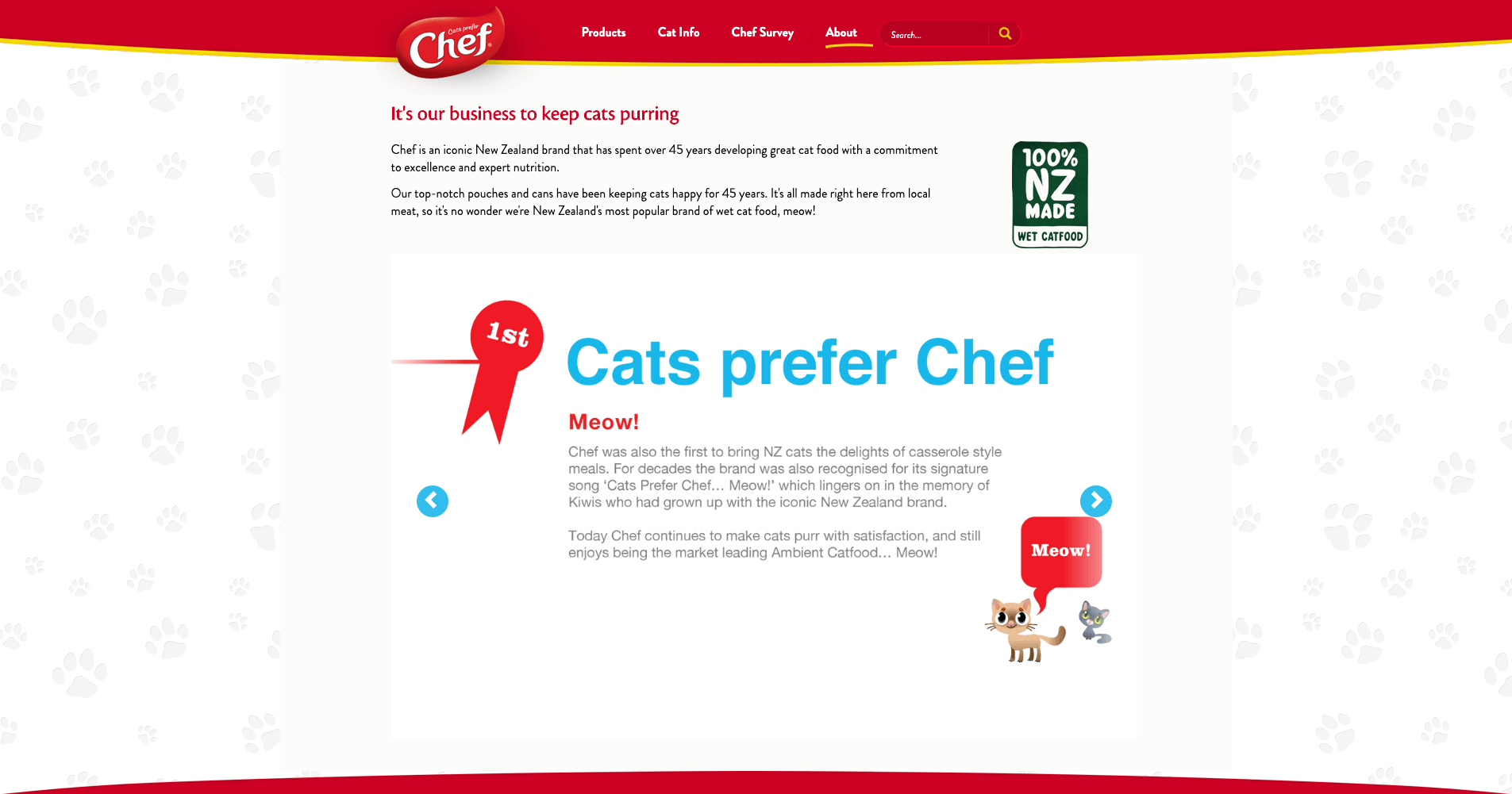 "The team at Heinz Wattie's have been working with Clearfield for over 8 years. We thoroughly enjoy working with Clearfield. Their service level is excellent and professional. The team is extremely knowledgeable, highly experienced and always very helpful. They often go above and beyond to deliver and solve issues but they always deliver in a timely manner. We would happily recommend their services to others."
Amee Lee, Digital Project Manager, Heinz Wattie's Ltd
Heinz Watties