For Baby
For Baby is not just a Wattie's product site. It is also a huge library of articles, blogs, videos and bonus content for registered users. Built in eZ Publish.
As well as creating this site, we work with Wattie's to upload and maintain their content to ensure everything stays up to date. We also help them manage their electronic direct mail (eDM), including creating automatic emails and informational newsletters.
HTML/CSS/LESS
eZ Publish Content Management System
Email Marketing: Newsletters and Daily Emails
PHP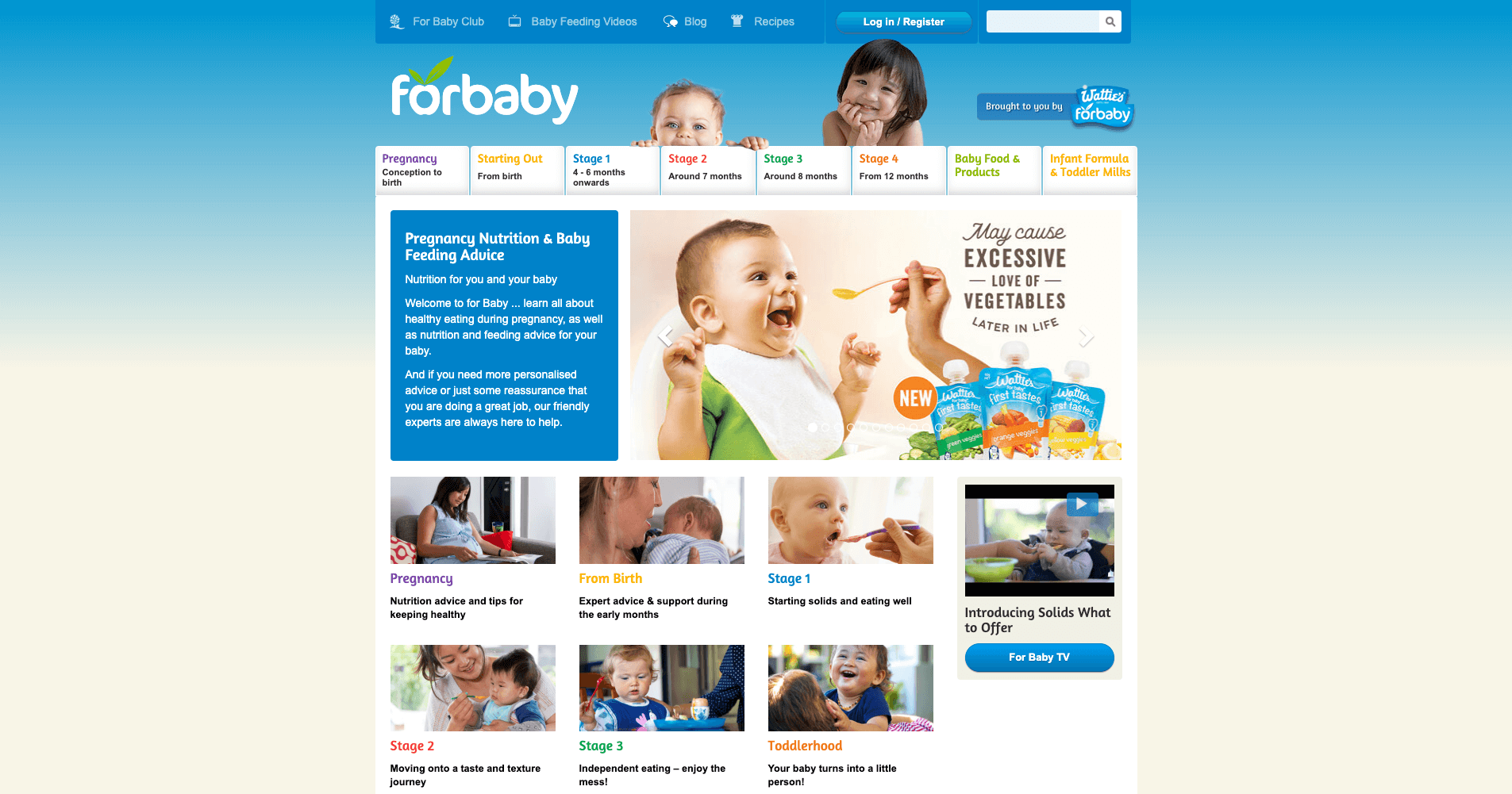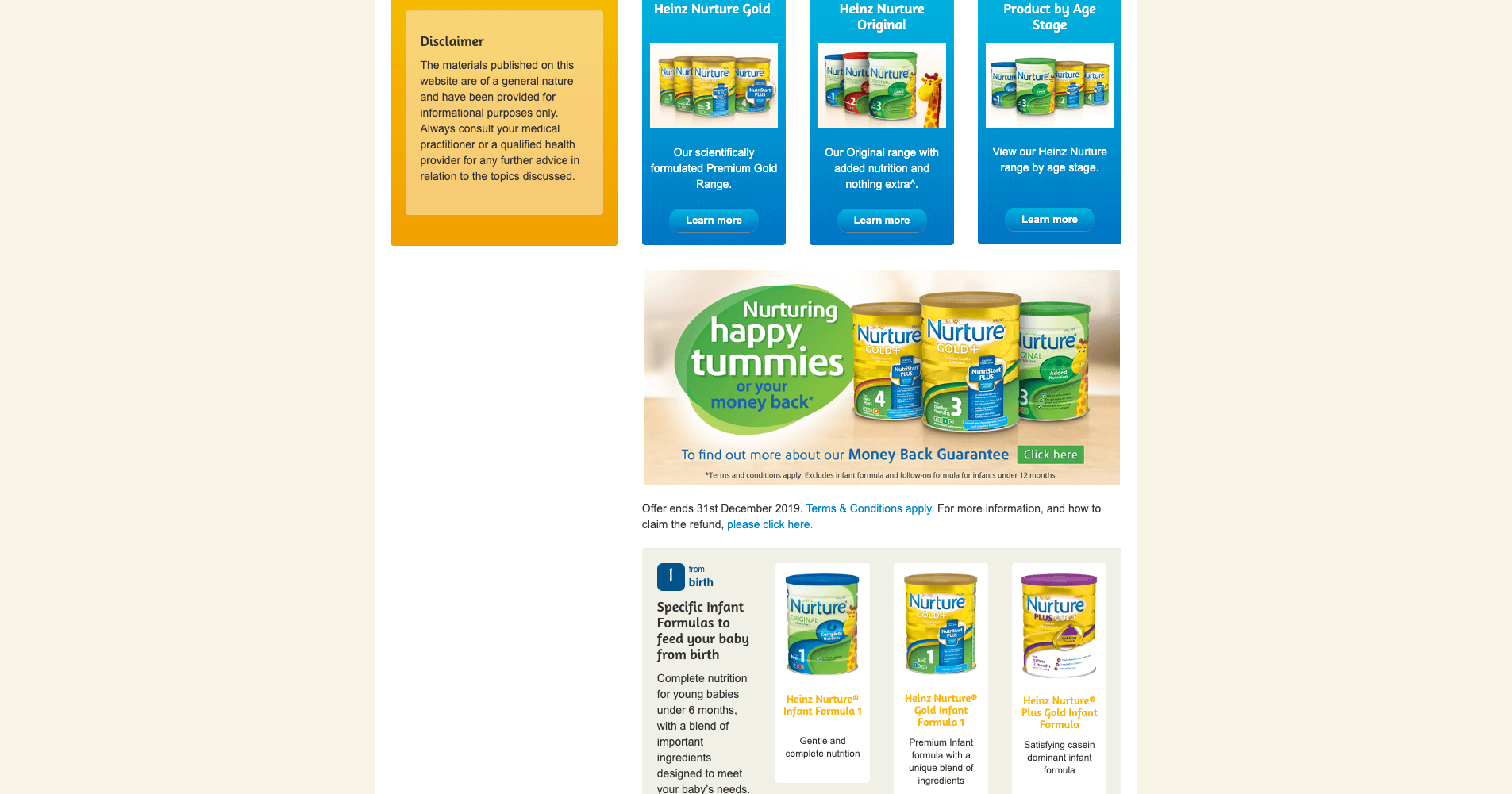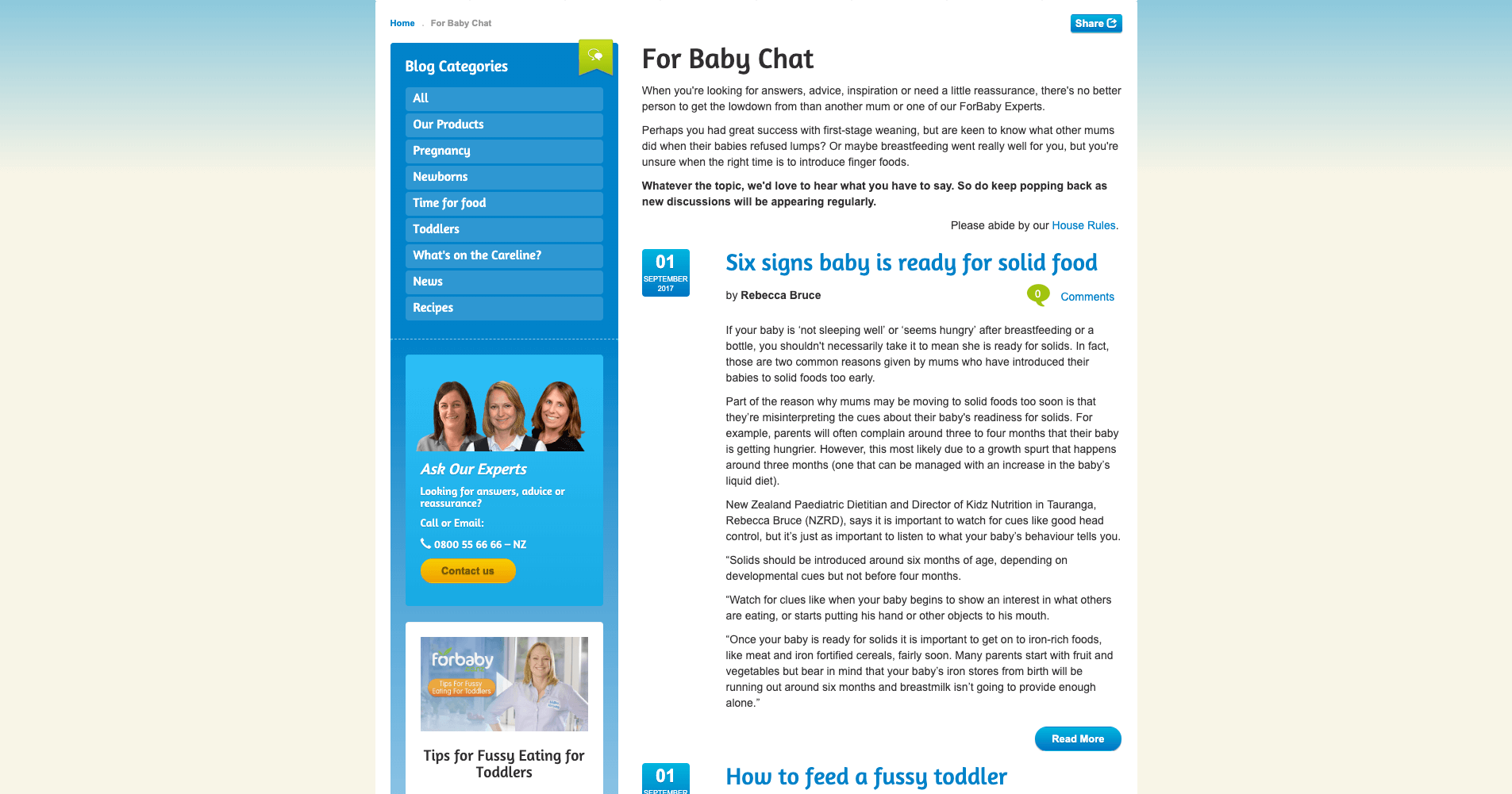 "The team at Heinz Wattie's have been working with Clearfield for over 8 years. We thoroughly enjoy working with Clearfield. Their service level is excellent and professional. The team is extremely knowledgeable, highly experienced and always very helpful. They often go above and beyond to deliver and solve issues but they always deliver in a timely manner. We would happily recommend their services to others."
Amee Lee, Digital Project Manager, Heinz Wattie's Ltd
Heinz Watties