KiwiRail Web Bookings
Web Bookings allows clients to book containers and wagons for bulk, food or other goods from the comforts of their own home via web browser. Web Bookings will send the order via an internal JSON endpoint to the KiwiRail CTMS booking system automatically creating a booking to allocate a train and wagons to pick up the goods and deliver them to their destination.
Java
Spring Boot
JavaScript
FreeMarker
JQueryUI
JSON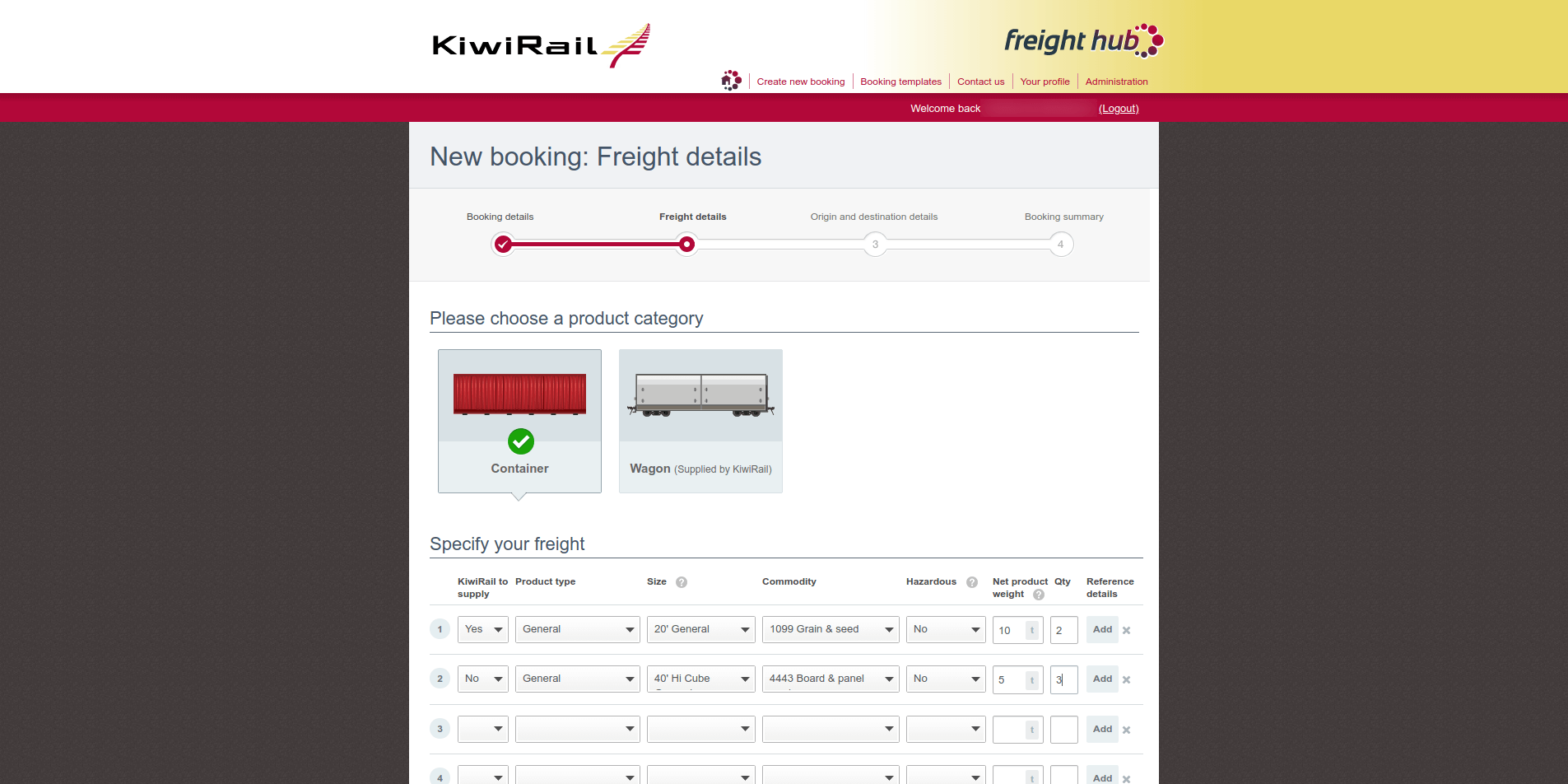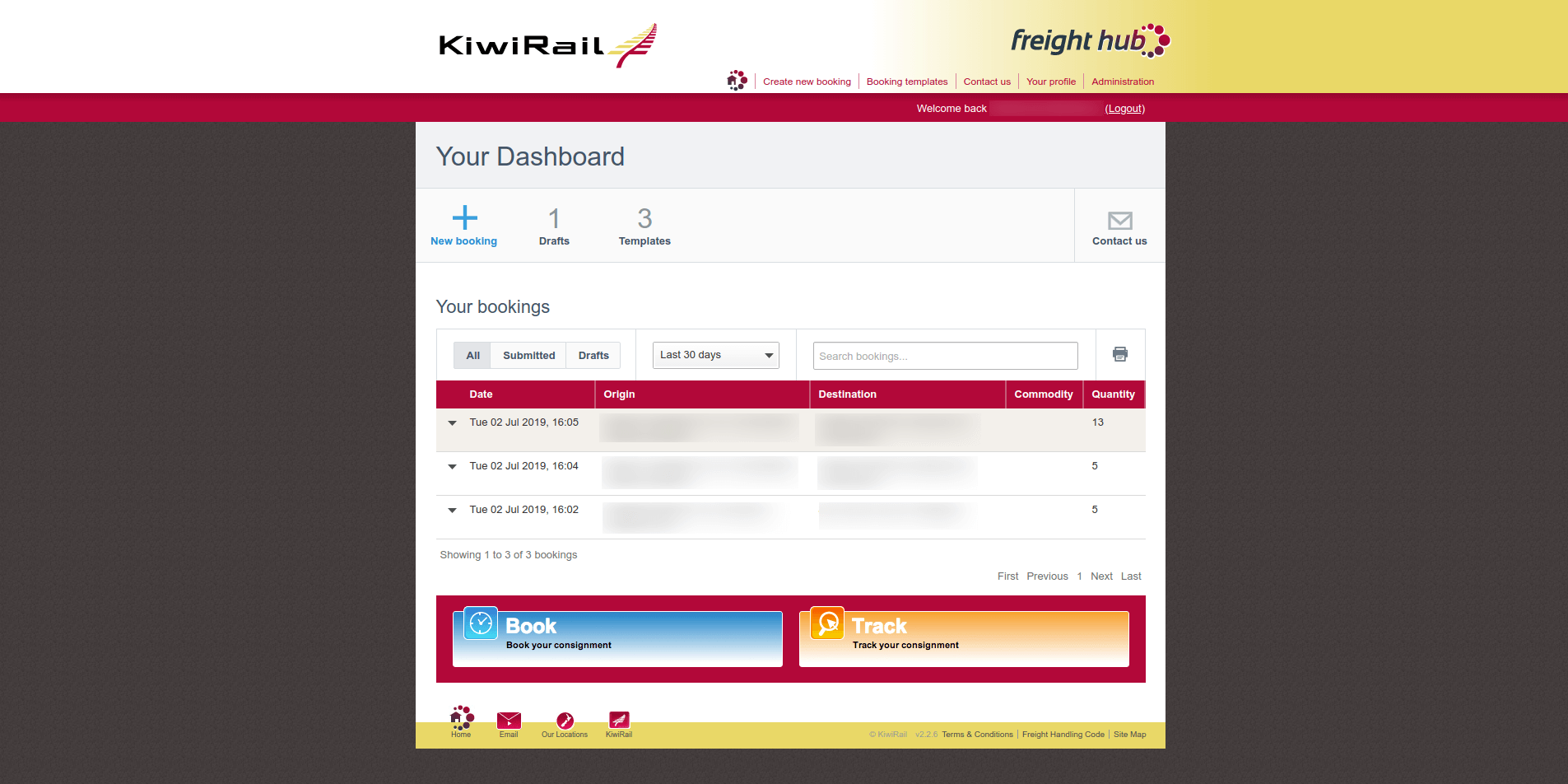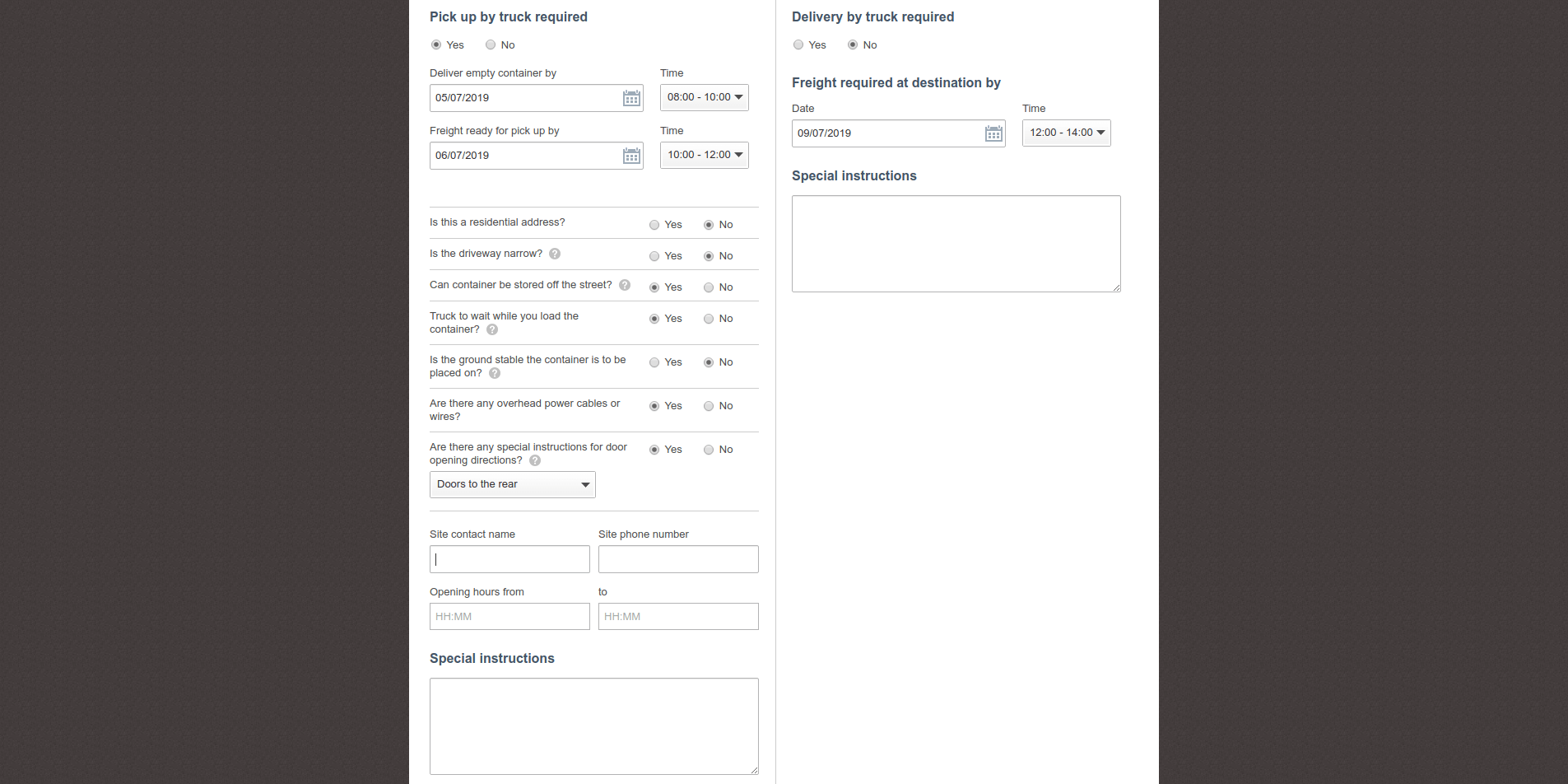 "The Clearfield team are very responsive, have sound technical knowledge and engage well with Technical and Business teams. They spend time with us understanding the business issues, and will guide us through a range of options that deliver the outcomes KiwiRail needs. We have built sound, longstanding relationships with the team and find them willing and flexible to achieve mutually beneficial commercial arrangements."
Penelope Rae, Head of Delivery, KiwiRail Ltd
KiwiRail